Welcome to Contract Testing Laboratories of America (CTLA)
CTLA is a full-service laboratory specializing in testing services for dietary supplements, food, and cosmetics. We offer microbiology, identity, metals, vitamins, minerals, surface ATP, allergen, protein, amino acids, stability, preservation efficacy, and weight variance testing in compliance with all United States Food and Drug Administration (FDA) requirements for supplements, foods, and cosmetics.
We also perform testing for manufacturers who have obtained Good Manufacturing Practices (GMP) certification from third-party company's like National Sanitation Foundation (NSF) International. Being NSF certified informs product brands and consumers you care about meeting the highest-quality safety standards.
CTLA wants to help you keep your products and manufacturing processes safe and compliant with FDA regulations and third-party certifications. Our testing services can detect issues in the early stages of your product's manufacturing to ensure public health standards are met. Early detection of safety or mislabeling issues of your product will help your company avoid forced recalls and result in financial and social benefits for your company.
Supplement Testing Services
The dietary supplement industry is massive with an estimated worth of over 125 billion dollars. Supplements are intended to help an individual achieve better health or to supplement his/her normal diet and includes vitamins, minerals, amino acids, oils, herbs, and enzymes.
Because it affects so many people's lives, the FDA regulates dietary supplements to protect consumers from potentially harmful supplements. The FDA requires supplement products and manufacturers follow current GMPs and meet all FDA requirements for dietary supplements and ingredients following the 1994 Dietary Supplement Health and Education Act (DSHEA). These practices include regulations for both raw materials and finished brand supplements.
For raw materials, the FDA requires laboratory testing to identify the composition and purity of the raw materials. To meet the requirements for identity and purity testing, CTLA performs Fourier Transform Infrared Spectroscopy (FTIR), Mineral, and Protein testing.
For finished, consumer-ready supplements, laboratory testing is required to identify all of the ingredients contained in the supplement. CTLA provides High-Performance Liquid Chromatography (HPLC) to identify and quantify all of the constituents contained in a market-ready supplement. We also provide Microbiology, Heavy Metals, and Stability testing which are required to ensure the supplement is safe for consumer use and contains no harmful micro-organisms or heavy metals.
Our services are designed to meet all the FDA requirements as outlined by DSHEA for dietary supplements. In addition to the above-named test, CTLA also offers Allergen, Amino Acids, Preservation, Vitamin, and Weight Variance testing.
Supplement Testing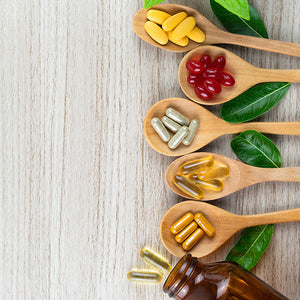 Food Testing Services
CTLA is here to help ensure the safety and quality of your food products for the health and well-being of consumers. The United States food industry is regulated by the Food and Drug Administration (FDA). Food testing requirements include environmental testing and nutritional analysis and labeling of all consumer food products.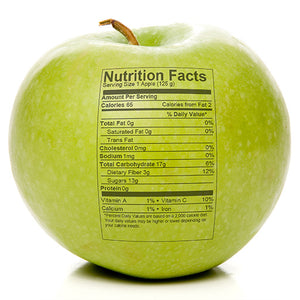 CTLA testing services ensure your fresh food products are free from harmful microorganisms with our full line of Microbiology tests. We also check for heavy metal contamination with Heavy Metal testing.
To meet the nutrition facts labeling requirements of the FDA, CTLA performs HPLC testing to identify and quantify all of the constituents contained in a packaged food. CTLA also conducts Vitamin, Mineral, Protein, Carbohydrate, Fiber, and Sugar content testing for nutritional labeling along with Shelf-Life test for best if used by dates.
Food Testing
Cosmetic Testing Services
CTLA provides the full range of cosmetics testing to meet all the requirements of the Food, Drug, and Cosmetic Act (FDCA) as regulated by the FDA.
We provide in vitro Toxicology testing and Microorganisms testing including Aerobic Plate Count (APC); Fungi, Yeast, and Mold Plate Count (MYPC); and Anaerobic Plate Count.
Cosmetic Testing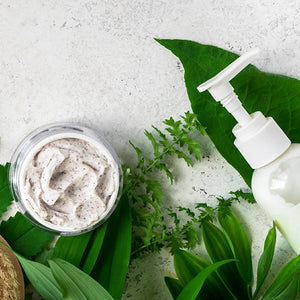 Let CTLA Meet All Your Testing Needs
With our detailed testing of dietary supplement products, fresh foods, packaged foods, and cosmetics, we can substantiate your products' label claims.
Contact us today. Our testing will keep your brand's products at the quality your customers deserve. With our laboratory services, your brand will be one consumers can count on.
CTLA focuses on outstanding customer service and communication. We will be openly honest about our testing, practices, and turnaround times. If you need a test we don't have listed, please contact us for additional testing options.
Our supplement test lab has the ISO/IEC 17025:2017 accreditation.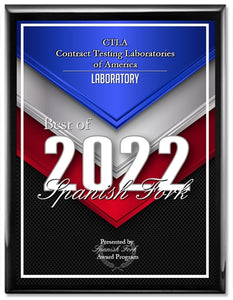 Voted best in Spanish Fork!
Our Information
151 E 3450 N Suite 202
Spanish Fork UT 84660 USA
385-477-4999
We Pledge to Stay Safe to Stay Open
We follow state health guidelines to show we care for and appreciate our customers and to protect our community and our economy. We practice the safe habits as outlined in the Utah Leads Together plan.